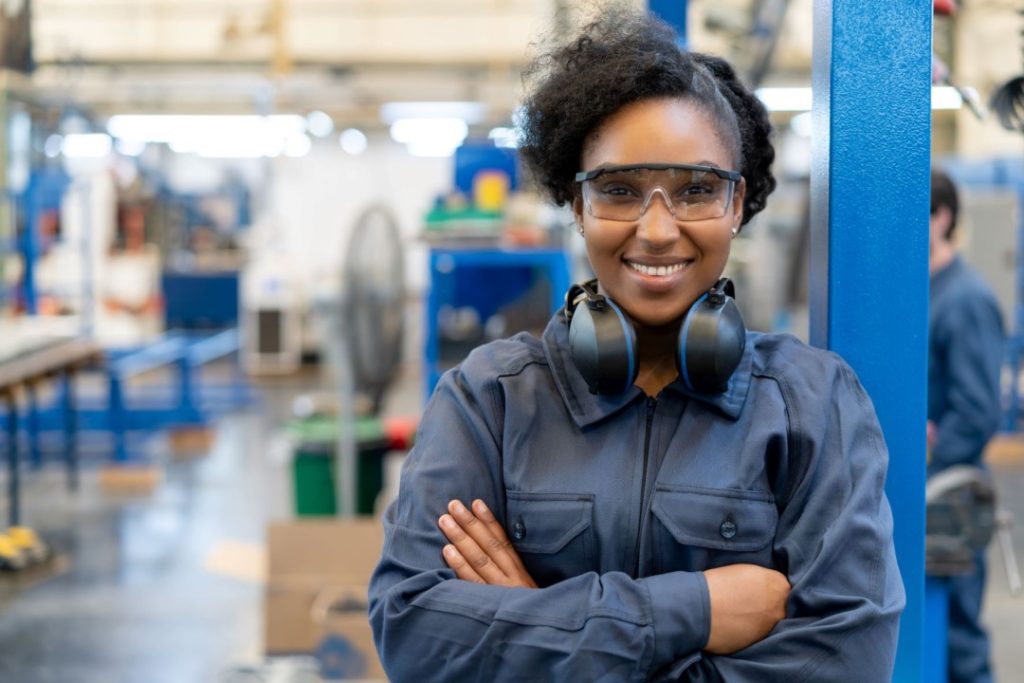 If you run a commercial print or packaging shop, you need a flexible staffing strategy
Commercial printing is known as an industry that offers stable, well-paying jobs with family-focused benefits and a bright future. Yet, ongoing challenges with the global supply chain and a persistent full-time worker shortage have led to instabilities at the shop and disrupted the flow in nearly all American pressrooms.
If you run or own a commercial print, packaging, sign, or graphics company, you need a flexible staffing strategy. Here's why:
To take care of your full-time staff.
Employees care about each other. They know that when they get sick, need a day off, or take a well-earned week of vacation, their absence can have a negative effect on their coworkers. Commercial press and bindery operators are also team players and hard workers. They will come into work even when they shouldn't to keep their customers happy and the work consistent.
But the reality is, workers earn their time off, and they need it. Making sure your employees take vacations, sick days, and family time is a big part of creating a culture of FTEs that will remain stable over the years. 
To ramp production up and down quickly.
When a big project comes knocking, you want to say yes with confidence. With a flexible staffing strategy in place, you'll be able to assemble the team you need within hours, trained and ready to work. When workflow is interrupted by a supply chain slowdown or a big project comes to a successful close, you can temporarily downsize painlessly, keeping your core staff in place.
A flexible staffing strategy helps companies adapt to economic uncertainty. This approach saves money by allowing you to pay for talent only when you need it. And importantly, it keeps morale up. Your core staff will not work longer hours when the schedule is full and face cuts when workflow slows down. Consistency breeds loyalty.
To try out new talent before making a full-time hire. 
This is not a new concept. Companies have been hiring employees first through staffing agencies for decades. But with today's super-slim margins and current unpredictability in commercial printing, it's never been more important to hire cautiously and commit slowly.
Younger workers want to do a "vibe check" before committing to an employer. This is a great thing! You both want a long-term, beneficial, friction-free relationship. It also shows your team you are being careful not to introduce anyone permanently that doesn't fit the shop's culture.
To access talent that prefers flexible or project-based work.
Hiring only on-staff FTEs unnecessarily decreases access to a wide and deep talent pool.
There has been an enormous surge in gig workers, freelancers, independent contractors, and consultants. These professionals don't have fewer skills than the average in-house hire. Rather, they prefer to choose when and where they work. Approximately 59 million people refer to themselves as freelancers, and nearly 10% of people consider themselves gig workers. Of the overall workforce, 2.1% are hired as temporary, and 20% of those say they choose to do temp work for the flexibility. 
Independent workers include people who have to work around a schedule, such as parents and students, people who want to work part-time for higher hourly wages, individuals who have access to benefits through a spouse, and entrepreneurs who have built up valuable expertise.
To quickly train on new technology.
Commercial printers are always improving and investing in new equipment and technology. It's the best way to maintain a competitive edge and continue innovating.
But pivoting workers from their current positions is sometimes a complicated process that slows the process of integrating new technology. Instead, you can plan to onboard a flex crew specifically to train on the new equipment as soon it arrives in-house.
This buys you time to train your current staff and shuffle in-house positions to the new machine.
A flexible staffing strategy will bring your company through uncertain times with ease. Your core staff, management, and owners will be able to rest easy know you're covered when work is swift and intact when things slow down.
Hiring takes considerable investment from leaders. It's what we do for the graphic communications, printing, and packaging industries, so we know how tricky it can be. When you need a partner on the path to creating a team that works, seek out Semper Workforce Solutions for short and long-term staffing solutions nationwide. Register as a client today, or if you need immediate help, email us directly: always@semperllc.com.