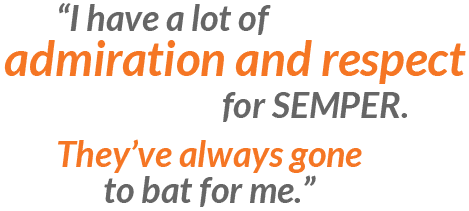 Since 1995, Semper International has trained and placed over 50,000 job seekers in thousands of leading companies, and provided a host of staffing solutions to our clients including: flex, flex to hire, and direct hire.
TALENT
Start Here
HOW WE HELP YOU
1

We understand your job and what you're worth: With 25+ years of Print, Graphic Design, TechCreative and Wellness staffing experience, our experienced recruiters know how to represent your skills, and understand what you're worth in the market.

2

We know what you need: All Semper Group's talent is eligible to receive health insurance and other "full time employee" benefits – even if you are working a flexible schedule you can rest assured your health is covered.

3

We keep your skills sharp: With national reach and relationships with the top companies in the business, we can get you exposure to different kinds of jobs, helping you to grow your career and keep your skills cutting edge.
CLIENTS
Start Here
HOW WE HELP YOU
1

The best talent in the business: Semper Group is proud to offer the most exclusive skilled talent database out there, with over 50,000 qualified job seekers in our talent portfolio.




2

National reach: We have many offices across the country and deploy hundreds of people a week -- many within 24 hours – so we can rapidly respond to your need wherever they are.

3

Your only source for qualified, flexible staffing in the industry: We are the only company that offers national, full-service staffing solutions for print, premedia, graphic arts, marketing, TechCreative and Wellness companies. Solutions include flex, flex-to-hire and direct hire talent.