About Us
Semper was founded and is run by graphic arts and staffing professionals.
Your needs are our expertise.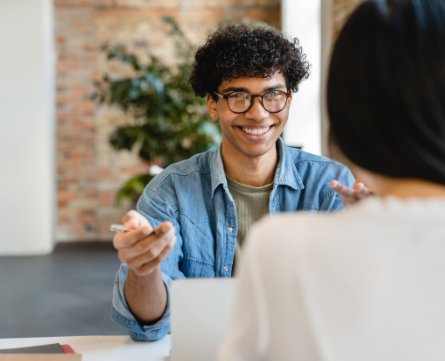 Since 1994, Semper has provided staffing solutions for flexible, temporary, and permanent employment needs in print, copy, packaging, and prepress. Our efficient, reliable business model has helped transform how a wide range of print and graphics companies fill important roles or stretch production capacity.
The company's name was derived from the Latin root semper, meaning always. For us, Semper literally means always being there for our clients. Over the years, our clients have asked us to provide staffing solutions for roles outside our focus area. For them, we stretched into new areas.
We also help our clients expand into new areas and meet the demands of the digital age. As the print and graphics industry evolves and diversifies, Semper helps companies face the changes to come.
Whether you are large or small, an employer or a job seeker, Semper is always here to help you reach your goals. We are excited about what we do for every client and each of our employees—and what we can do for you.
Full Terms and Conditions / Privacy Statement / Professional Affiliations