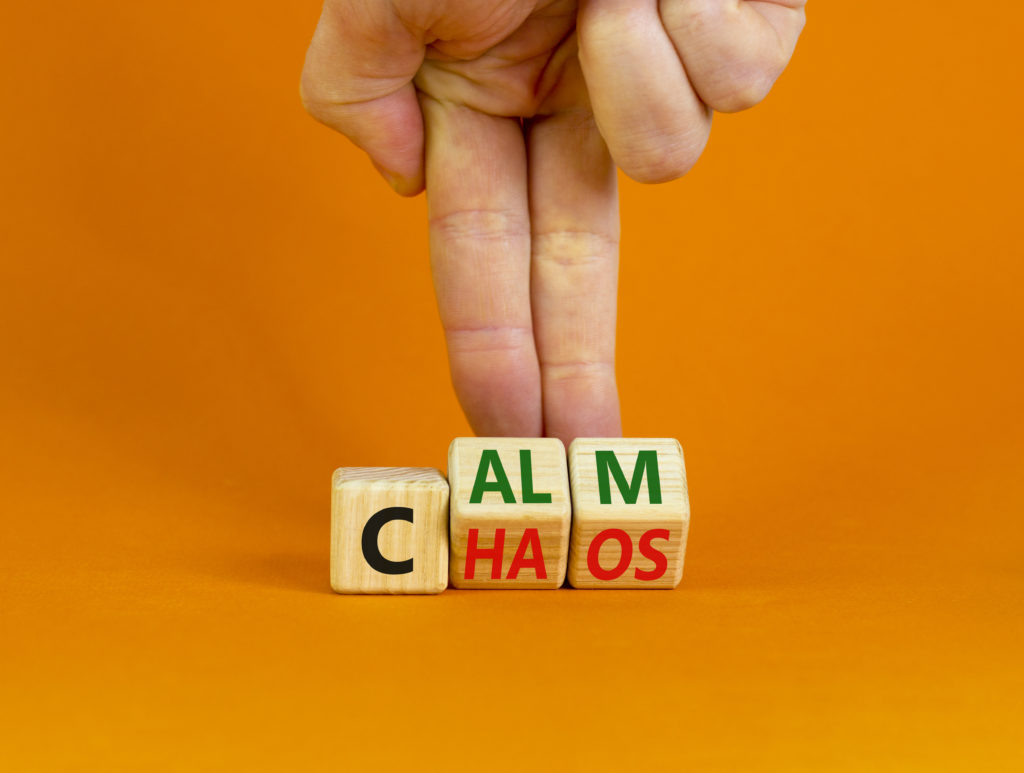 Three genius ways printers can stabilize their workforce during a recession.
A recession may be in our immediate future. Employers in the print, marketing and graphics industries need to think about how they can hire, train and retain workers even as inflation goes up, materials cost more, and companies spend less. People are the best investment over time and will give you resiliency during and after the downturn.
Call flexibility what it is—a benefit.
There will always be booms and busts. The print and marketing industries have been in a particularly tumultuous period over the last several years. The shutdown of numerous technical schools, the rising cost of living, and stagnating salaries presented challenges well before the pandemic. But as the print and graphics industries continue to integrate digital technologies into their processes, they will attract a broader range of people to the relatively high salaries and traditionally good benefits packages offered.
We encourage employers to consider flexibility a part of any robust benefits package. Employees should have flexibility around their PTO, number of hours, and days and shifts worked. In return, employers maintain flexibility around how many hours they guarantee within a pay period and how to manage slower seasons.
Flexibility is give-and-take which should ultimately benefit both employees and employers.
Be slow to lay off and quick to hire.
Some report we are already in a recession. The National Bureau of Economic Research defines this as "a significant decline in economic activity spread across the economy, lasting more than a few months, normally visible in real GDP, real income, employment, industrial production, and wholesale-retail sales." A recession generally culls weaker businesses, allowing industries as a whole to become more efficient. These contractions are natural and an important part of our current system. In June, however, U.S. employers added 372,000 jobs, while the unemployment rate stayed at 3.6%, so it's not a traditional recession – yet. 
Glassdoor senior economist Daniel Zhou told Marketplace this month that there is no precedent for the spot employers, especially manufacturers, are in right now—historic labor shortages followed by a recession, so it's hard to predict how they will approach hiring.
Zhou said, "The optimistic case is that, if we have a mild downturn, employers err on the side of keeping workers or bringing workers back more quickly because they don't want to return to the 2021 labor market where they were experiencing labor shortages and the Great Resignation." Your flexible staffing partner becomes incredibly important in this situation. They can keep your workers available when you need them but off your expense rolls when you do not. A win-win for all the partners in that situation.
Labor is an enormous share of the cost of manufactured goods, which includes printing. Unfortunately, many companies will resort to layoffs to stay solvent—often it is unavoidable. A smart plan is a commitment to rehiring quickly. Keeping valuable employees on in some capacity until they can return to their previous role or level will ease the ups and downs. Consider developing flexible hiring contracts that protect both workers and employers. For example, a staffing company can be assigned your furloughed workers and give positions out in the marketplace but when you wish to recall the workers the staffing company would work to do so. The workers are paid and these skills enhance a win-win-win under trying circumstances. With flexible hiring as a basis for employment, rehiring employees full-time can be a less costly and more streamlined process.
Cross-train for economic fitness.
One way to create flexibility and keep staff is to cross-train willing employees in several roles, so if there are layoffs in one department, some employees may be able to transfer to another. This concept should be baked into the ethos of your operation—the benefits are huge and well-known. But we need to take this a step further and use this process as a basis of apprenticeship that allows companies the ability to hire unskilled employees and produce highly skilled workers over time.
Organizational behavior theories indicate employees are resistant to actions or policies they feel are threatening. Setting up a process of onboarding and apprenticeship that is continuous, creating the opportunity to bring in less qualified individuals at lower initial wages. The way it used to be done was a staggering career path over time developing a journey-person, higher skilled employee. This gave workers a career path offering companies lower and more predictable overhead. As the industry has evolved, so too can onboarding and training become more current using digital tools, and shadow training to bring forth an increased likelihood of success.
Willingness to cross-train depends heavily on company culture. Employees will temporarily move to another department or position—or even take a demotion—if they want to stay at the company and feel they are part of a bigger wave of personal sacrifices everyone is making to stay in business.
Company culture is nurtured with a solid top-down attitude and plenty of early communication. Well before you see layoffs coming down the pipeline, ask employees whether they would be willing to move into another position temporarily. Begin training people in jobs around the company and build their confidence that they will succeed no matter where they land.
Be very transparent about how long reassignments could last and continue mentoring employees through the process. Companies can also consider a no-layoff policy, made possible through high-performance standards and specifically requiring more hours in a boom and less in a downturn.
"Lincoln Electric, an arc-welding products and consumables manufacturer headquartered in Cleveland, Ohio, has had a no-layoff policy in its U.S. operations since 1958," according to an article in Harvard Business Review. "Lincoln can avoid layoffs because it requires employees to accept flexible assignments. Employees are expected to work extra hours when demand ramps up, and they understand that they'll work shorter hours when it ramps down. In addition, they can be reassigned to any other job, including one with a lower salary, for the duration of a downturn. For instance, when orders fell during the Great Recession, Lincoln moved some factory workers into sales. Those employees developed a deeper understanding of Lincoln, and customers benefited because the factory workers had a thorough knowledge of the firm's products."
Even though employers are experiencing unfamiliar waters in workforce development, navigation always comes back to the basics: communication, mutual respect, flexibility, and training. If your company has a strong foundation in these things, you can expect to find our way through. The old adage "there is nothing new under the sun" in this case might be of help if we can look to the old ways of how apprenticeships worked in the various guild halls.
This GUILD HALL from the past is an older yet curiously relevant example of what we may be able to draw from and modernize to apply today.
Hiring takes considerable investment from leaders—we know it's challenging! As the specialty staffing partner to the print, packaging, and graphic communications industries, we can help navigate the way ahead. We offer flex, temp, and direct-hire staffing solutions. Register as a client today.