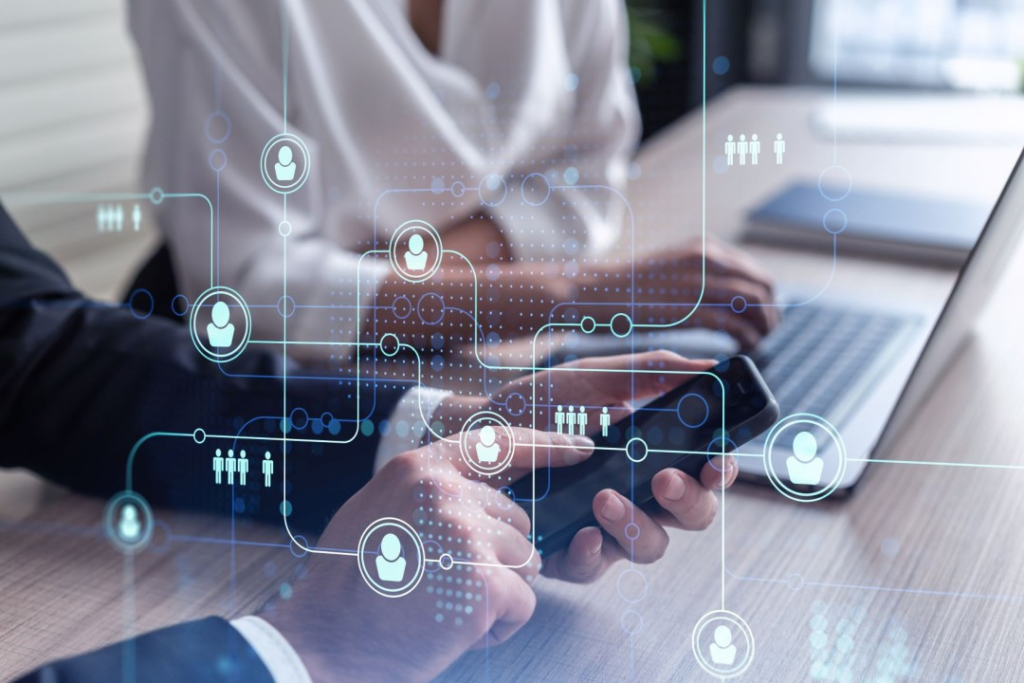 A lot is changing in print. You need to hire and train people who can lead the way. But first, you have to find them.
Days look different now.
Print is becoming dependent on digital technology. There are more DIY, upload-and-go options for customers. Omni-channel marketing is most successful with the integration of print, online and mobile strategies. Advanced print and customization opportunities coupled with large format graphic solutions that wow any space and data integration are integral parts of today's branding strategies.
All this technology requires talented people. Thousands are retiring from the workforce, technical training programs are closing across the nation, and a strong push toward employee autonomy and remote work.
What does this mean for the print industry and employers frantically hiring right now? It means we have the opportunity to steer the future of print from the inside by hiring and training fresh talent and letting them lead the way.
However, attracting a young, diverse, talented workforce means showing up where they are and finding out what they want. It's not as difficult as it sounds.
Rely on referrals.
Generation Z job candidates trust their peers over any other source when it comes to buying, investing, and, yes—taking a job.
They know the days of resumes and rounds of interviews are coming to an end, while the days of networking and relying on who you know are coming back with a vengeance. But beyond getting a foot in the door, Gen Zs rely on their friends to refer them to jobs they would want.
So, start inside your company. Talk to your employees about who they know—nieces, nephews, neighbors. Find out if they will make introductions. Create a short and casual video tour of the facility and ask your employees if they'll share it with their friends, family, and acquaintances. If your employee refers someone, schedule a conversation, not an interview. Have your mutual friend join you. It will help the job seeker feel comfortable opening up. Think of how you can bring value to the candidate even if you decide not to take it further.
Find them on their phones. (But don't call!)
Plan on reaching your candidate where they live—on their phones. Once you have some referrals from your employees, reach out casually by text. See how they respond. If you reach out by or even ask for an email address, you may never hear back.
You can tell a lot about someone's emotional intelligence, people skills, and competence through text exchanges. You can tell whether they are curious and engaged or (literally) phoning it in. Employers need not do a costly and time-consuming first round of interviews to rule people out. Just spend a few days chatting on text or Instagram, Tik Tok, or LinkedIn DMs to quickly decide if you want to pursue the candidate.
Be Social.
It's no secret that diverse young talent spends a lot of time on social media. Social media users between the ages of 18 and 34 are spending time on eight different platforms. Tik Tok has been the most downloaded app worldwide for three years running, with 656 million downloads in 2021. Even LinkedIn is skewing younger, with more and more crossover between the short video platform and the text-heavy professional network.
Building a personal and professional brand is important to this age group, as well as connecting with friends and like-minded people after years of staying home. Recruiting on social media allows companies to micro-target individuals after getting to know them as followers and friends. Notable companies are even using Tinder and Snapchat to reach candidates.
Think Flexible.
Some of your best candidates might not be looking for full-time work. And you might need to add a flexible, part-time, or on-demand component to your staff. The important thing is to be clear about what you need and all the ways it's attractive to your ideal candidates. We can help you onboard, payroll, and administrate these employees that are unique to your structure.
However you find the next right fit, remember to go where the desirable candidates are, communicate in the way that's easiest for them, and bring value to all your interactions. You'll have people lined up outside your door in no time.
Hiring takes considerable investment from leaders – we know it can be tricky! It's the core of our business as the go-to staffing partner on behalf of the graphic communications, printing, and packaging industries. When you need a partner to create a team that works, seek out Semper Workforce Solutions. We offer short and long-term direct hire and ready-to-work flex staffing solutions.
Register as a client today, or email us directly: always@semperllc.com.